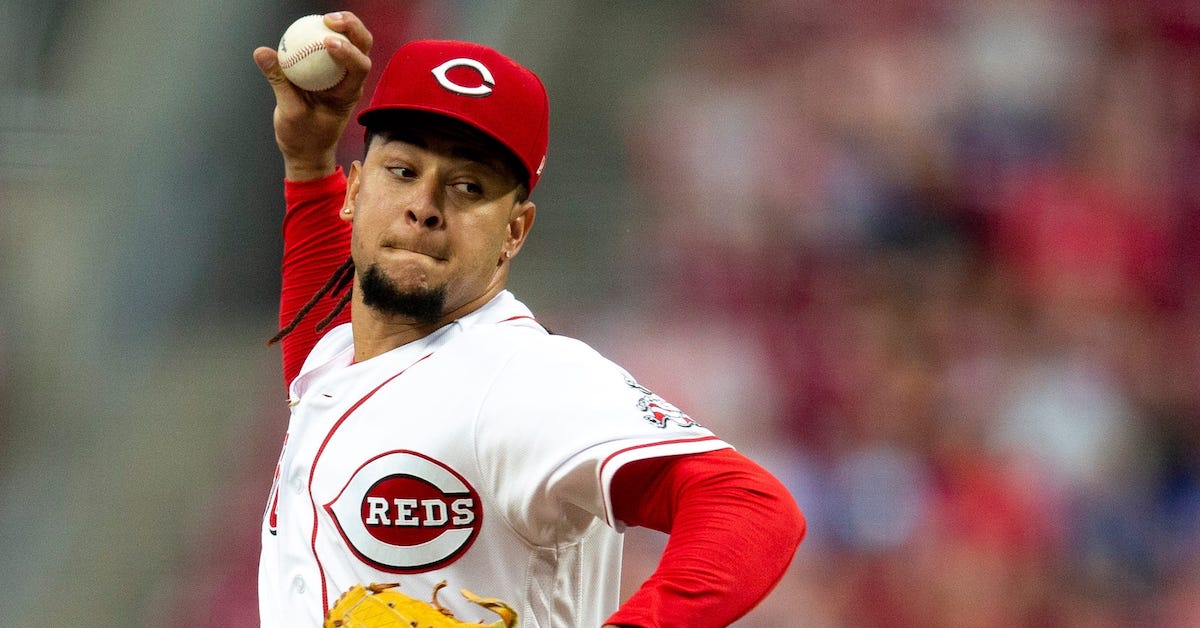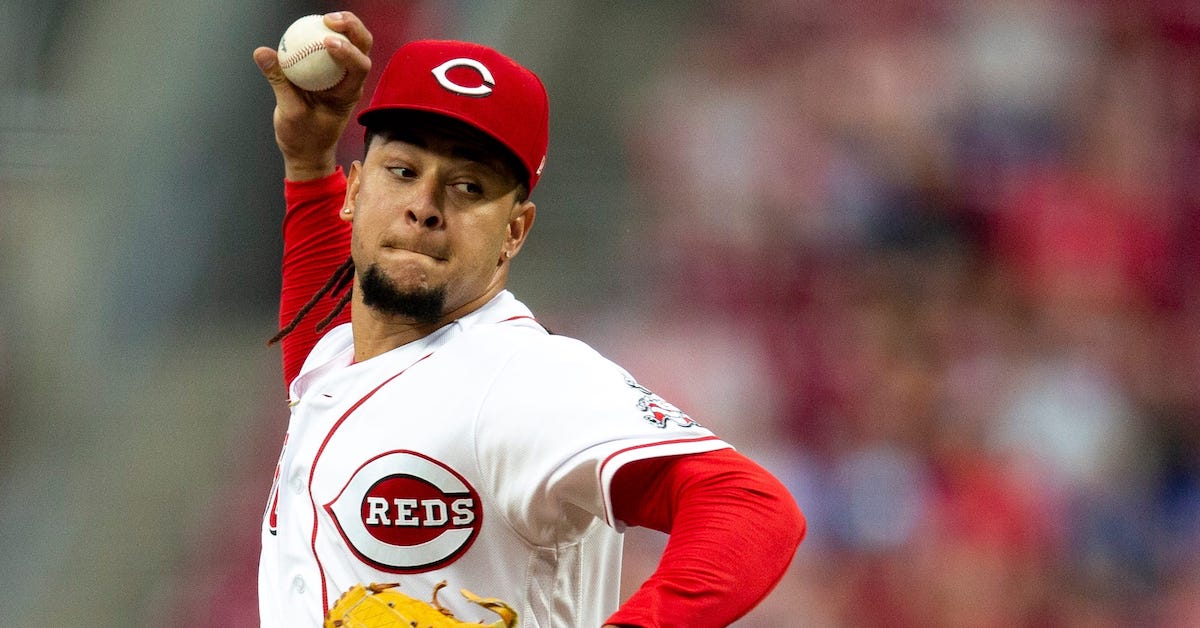 Late Friday night, the Mariners and the Reds consummated the first blockbuster trade of the deadline period, with changeup artist Luis Castillo on his way to the Pacific Northwest for a considerable haul of young players headlined by No. 11 overall prospect Noelvi Marte. In exchange for about a year and a half of Castillo, the Reds netted a combination of upside (Marte, 18-year-old Low-A shortstop Edwin Arroyo, and burgeoning reliever Andrew Moore) and stability (likely 2023 rotation contributor Levi Stoudt).
The 20-year-old Marte, a potential All-Star shortstop and a 60 FV prospect, is hitting .275/.363/.462 at High-A Everett and has actually performed better than that more recently, slashing .301/.379/.549 since the beginning of June; he hit 15 homers and 19 doubles in 85 games prior to the trade. Marte has his doubters, or at least people in the industry who would take the under on my personal evaluation of him. There are scouts and clubs who were discouraged by his early-season conditioning; others are skeptical of his hit tool. Most commonly, though, there are scouts who think he won't stay at shortstop. This is in part due to the way his physique looked early this season (it wasn't bad, but was close to maxed-out), and also because Marte has had issues with errors, mostly of the throwing variety; he has accumulated 24 total errors already in 2022.
Marte's throwing stroke is a little odd. He tends to require a few footfalls to really set himself and throw, and when he has to hurl the ball from an odd platform, he tends to short-hop first base, which is part of where the throwing errors stem from. At times he plays a little high, bending at the waist rather than at the knees, but his lateral agility is impressive for a player his size, and he's capable of making some slick, uncommon plays at short in addition to the unfortunate errors. That Marte is as physical as he is at his age (he body comps fairly close to Ketel Marte right now, and it's possible he could end up in a Rafael Devers/Eugenio Suárez area in his mid-to-late-20s) does contribute to the possibility that he'll move to third base, but I am not ready to call it a probability. It's feasible his throwing stroke can be made more consistent and typical, and as players like Bo Bichette and Julio Rodríguez have shown, it's possible (and perhaps easier) for athletes this age to remake their physiques and completely (and significantly) improve aspects of their athleticism over the course of a couple of months. I don't necessarily think that needs to happen here, but it wouldn't hurt.
I'm not sure where the skepticism around Marte's bat is coming from. He is so strong that he can do extra-base damage despite keeping his swing relatively simple, and even though he's a bucket-strider (his front foot takes a line toward the third base line rather than right back toward the pitcher, and hitters who tend to do this often leave themselves vulnerable to sliders away from them), he tends to do a good job of covering the outer half. Even some of his uglier, bent-at-the-waist swings, when he's trying to spoil well-located sliders or protect with two strikes, can result in hard, extra-base contact. He shows barrel variability, though perhaps not precise barrel accuracy right now, and sprays contact to all fields. There is no identifiable red flag in any of his underlying chase or in-zone contact data, and some of what folks with teams that aren't the Reds or Mariners have sent to me is impressive. Marte has already hit balls with exit velocities in the 111-113 mph range and is running an 87% in-zone contact rate and 30% chase rate, which are both two percentage points better than the big league average — and remember, we're talking about a 20-year-old shortstop prospect here. It all supports the visual evaluation: big power with enough bat-to-ball feel and zone discipline to weaponize it, while potentially playing at a premium defensive position.
I believe enough in the bat to project Marte as an impact player even if he moves to third base; if he can find a way to stay at short, he's a potential superstar. The Reds 40-man roster is about to be extremely crowded with high-variance prospects. Marte needs to be added this winter, as does Stoudt, Elly De La Cruz, Brandon Williamson, and Daniel Vellojin, while power/strikeout marvel Allan Cerda is already on there. Cincinnati's 40-man shortstop mix also includes former top 100 prospect Jose Barrero, who is finally back from hamate surgery and looks understandably rusty at Triple-A Louisville. At peak, Barrero has looked like a star shortstop prospect of his own, with plus power and defense, and a 70 arm, but he has a total inability to lay off sliders away from him. He should be given an extended opportunity to sink or swim as the shortstop early next season while Marte and De La Cruz likely comprise one of the most exciting infields in the minors at Double-A Chattanooga. It will be interesting to see if the Reds begin to move De La Cruz and Marte around to other positions during the rest of the minor league season in anticipation of them sharing reps next year.
There are other exciting components to this trade, starting with Arroyo, a 40+ FV prospect. He is a hard-swinging shortstop who is off to a much more powerful offensive start than was anticipated when he signed out of high school. Back then, he was a switch-hitting, switch-throwing prepster who would pitch left-handed and play the infield, and fell behind some of the other high school infielders in his draft class due to doubts that Arroyo could stay at short and concerns about his hit tool. He has been nothing short of fantastic since entering pro ball, hitting .299/.377/.483 in just over 100 career games, with most of them coming this year at Low-A Modesto.
The Cal League has no doubt inflated Arroyo's 2022 power production to some degree. He doesn't have huge raw juice (his peak exit velos are in the 106-108 mph range — a bit shy of big league average, but still good for a player Arroyo's age), but he does have more stable bat-to-ball ability than his amateur assessment (and better than he showed during his complex-level debut in 2021) and he lifts the ball with remarkable consistency. Arroyo's left-handed swing has natural pull-side loft and he's adept at impacting the baseball way out in front of the plate from the right side, accomplishing the same goal with a slightly different look. His open batting stance and deep pre-stride crouch are much more extreme than they were last year, and this change might have enabled him to see the ball better (similar to the way opening his stance helped unlock peak Luis Gonzalez) and improve his bat-to-ball ability.
For a relatively compact hitter, Arroyo's swing is swift and explosive. He's going to get to whatever raw power he ends up growing into and has a good shot to be a middle infield regular, though probably not until 2026 or so just based on his 40-man timeline. Despite his on-paper production to this point, I've continued to have a 40+ FV grade on Arroyo. That still puts him in an "impact" FV tier, but I do wonder if his power über alles approach and low-ball lefty swing will be toyed with by upper-level pitching, and I tend to think he will end up at second base. He's still an exciting long-term prospect for the Reds to acquire and has the second most perceived upside in this deal.
Stoudt was a small school prospect with mid-90s arm strength and a good changeup who fell during his draft year due to a looming Tommy John surgery. He and the Mariners used his rehab period to rework the shape of his slider, of which Stoudt has developed ultra-consistent, almost robotic glove-side command. He has similar letter-high command of his mid-90s fastball, which doesn't have huge life. He's going to feast on the hitters who struggle to get on top of pitches in that area, but his fastball isn't so explosive that it will blow past everyone up there. This causes Stoudt to have to pitch backwards and nibble with his slider a lot, and the need to do so funnels him into a multi-inning relief role projection. While he will show you the occasional curveball and changeup, his new arm stroke doesn't allow him to create the same bat-missing action on his change, further pushing him towards the 'pen. He's reached and had success as a starter up through Double-A, putting him in position to seize a 40-man spot after the season. Stoudt may begin his big league career as a short-outing starter and shift to the bullpen as his options dwindle. He was at Double-A Arkansas prior to the trade and is likely to be the first prospect from this swap to make his major league debut.
Lastly there's Moore, who is a nice relief sleeper pickup for the Reds. Drafted in the 14th round in 2021 out of Chipola Junior College in Florida, he is a pure relief prospect who has scrapped his changeup and added a second breaking ball to his repertoire while also experiencing a bump in velocity. Moore's velocity climbed throughout his 2021 JUCO season and after he was 91-94 mph early on, he finished in the 93-96 range and averaged 94-97 in pro ball after the draft. He is lanky and has a whippy, loose arm action that he doesn't repeat consistently, which is where the relief projection comes from. His mid-90s fastball has explosive rise-and-run action that is helped by his athletic, drop-and-drive style delivery, which creates shallow angle on the pitch, though he doesn't consistently locate it in the optimal location. Moore has developed a plus power curveball in pro ball and still has a harder, short slider that he has retained from college. Even though he's been wild in the Cal League (12.8% walk rate), he is missing bats at an elite rate (18% swinging strike rate, 43% strikeout rate) while also inducing a ton of groundballs (51% GB%). His ceiling will be dictated by how much his command develops, but there is late-game pure stuff here. It's a huge draft and development success for the Mariners to have turned last year's 14th rounder into a prospect who carried weight in a gigantic trade. Moore has been added to The Board on the Reds prospect list.
It's possible the Mariners thought Marte was being significantly overvalued by the public, but they did give up quite a bit to get Castillo. The path you take to conclude that can vary — there are folks in the game who like Arroyo more than I do, or Marte less than I do, or who think Stoudt has a better chance to start than I do — but as the details of the trade became known to the scouts around me at an Arizona Complex League game, everyone thought it was quite a haul. From a context-free, surplus value/bonus wins standpoint, the Mariners paid a hefty price. In addition to two months of play this season, Castillo is projected to be a 4-WAR pitcher again next year, his final arbitration season (when he'll likely make north of $10 million) before hitting free agency. In a vacuum, we're talking about Castillo outperforming his salary at least three or four times over, generating about $40 million in surplus value. Marte's "value" as a prospect is about $50 to $55 million on his own, if you're generous enough to give me the benefit of the doubt regarding his forecast.
But that's all before factoring in the situational specifics that impact surplus value and cause it to be non-linear. The Mariners didn't move any short-term pieces to acquire Castillo — they kept George Kirby, Matt Brash and Logan Gilbert, purely adding to this year's and next year's ballclub. Four marginal wins are worth more to the Mariners than they are to a team whose record will be 74-88 instead of 70-92 if they retain Castillo. His presence is a big boost to a club that is trying to end a postseason drought long enough that Moses is checking his watch, in a city whose only competitive big four men's team right now is this baseball team. Giving up a haul seems fine for Seattle, and will be worth it if Castillo stays healthy for the duration of his expected tenure.
Since just before the draft, the Reds have moved from being the 19th ranked farm system to the 11th. They may yet move up further if they trade Tyler Mahle, and if a few of the teams in front of them in the rankings deal prospects ahead of the deadline.